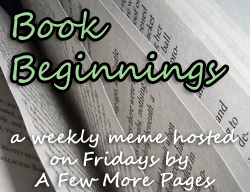 A little bit of fun on a Friday, this weekly meme is hosted by A Few More Pages.
I'll share the first line (or two) of the book I'm currently reading (including the title and author) and let you know what my first impressions are - good or bad

!
"When the prices of everything went up ninety-seven times in one year, M'dhara Vitalis Mukaro came out of retirement to make the coffins in which we buried our dead."
The Mupandawana Dancing Champion,
by Petina Gappah
In An Elegy for Easterly, by Petina Gappah
This was the opening line of my short story at breakfast time this morning. I loved it! And the short story was great. I'm really enjoying this collection, all are set in Zimbabwe and provide quite a fun, but sobering, look at a country in ruins.