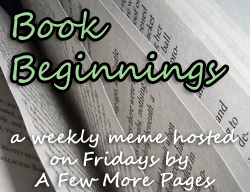 A little bit of fun on a Friday, this weekly meme is hosted by A Few More Pages.
I'll share the first line (or two) of the book I'm currently reading (including the title and author) and let you know what my first impressions are - good or bad!
"Belle Svetlana surveyed her nude image in a full-length mirror, readying herself for a thirty-thousand-dollar-an-hour sexual encounter with the fifteen-year-old son of an Arab oil tycoon."
p1, Poor Little Bitch Girl, by Jackie Collins
Wow, I had forgotten just how direct Jackie Collins is in her writing!